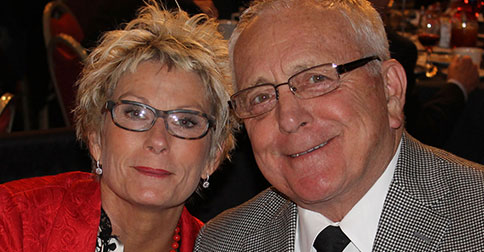 The proprietors
Ron, Glenda and Gabby (their Maltese dog) Milam. Ron and Glenda each have backgrounds in real estate, banking, mortgage lending, and construction.
The desire to own and operate their own business led them to Northwest Arkansas where they opened the doors to Lighting Emporium in 1989.
Company Profile
Lighting Emporium opened it's doors on February 1st 1989. Ron Milam, Glenda Milam, and Crissy solely operated the then 3,000 square foot, lighting only showroom for the first ten months.

In 1991, they increased their showroom space to 5,000 square feet. Adding artwork, mirrors, and lamps to the ever growing product selection.
During the summer of 1993, Lighting Emporium purchased the building they were leasing. The showroom space increased to 10,000 square feet allowing the addition of antique furniture, accessories, hardware, and custom lamp shades to the product selection.

From 1994 to 2007 the showroom space has grown to over 23,000 square feet. Retail space is important, but customer service is key to a positive shopping experience!
Lighting Emporium's growth in it's eighteen plus years of operation has been a great experience for Ron and Glenda. Shortly before Crissy's passing, Ron and Glenda adopted a beautiful maltese puppy Gabriella Monique Milam, known as Gabby - She is the queen of the Store.

Lighting Emporium thanks everyone involved in the growing success, especially the customers.